The Tow Dolly
(shortly after purchasing)
There is no doubt it has had it share of use, although the tilt feature does still work,
The fenders seem to have more Bondo than metal.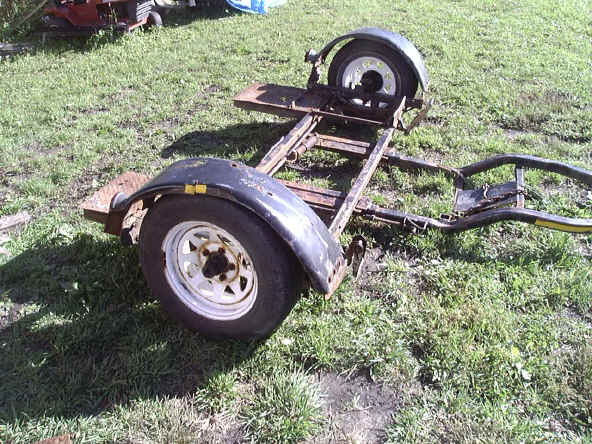 The Ramps seem to be a little shy on steel as well..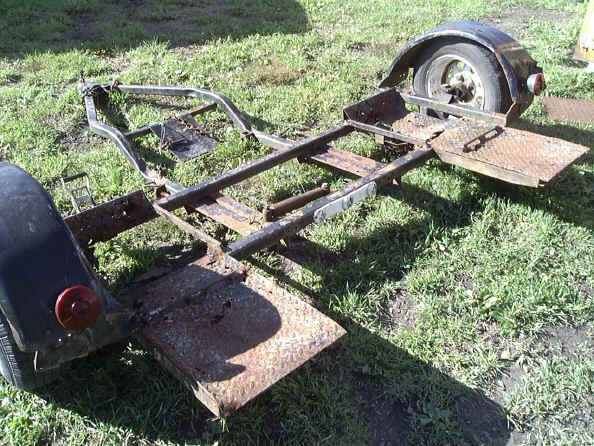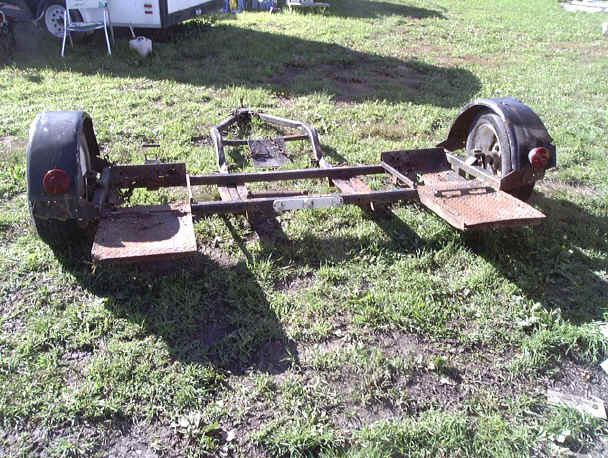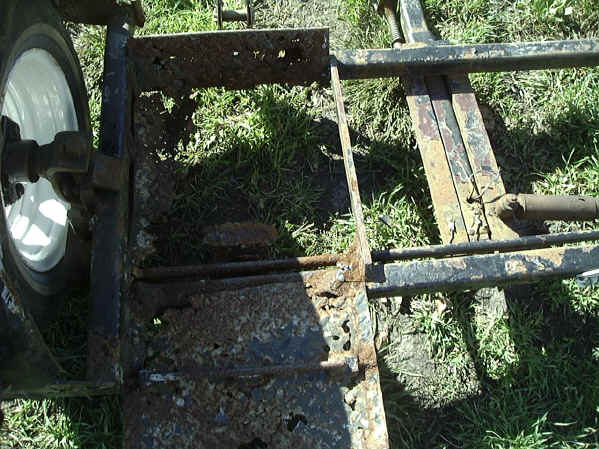 After a little work was done.......
The fenders where replaced with new one, the ramp metal is now shiny diamond plate,
all the lights and wires were replaced with new working ones run in the frame to protect them.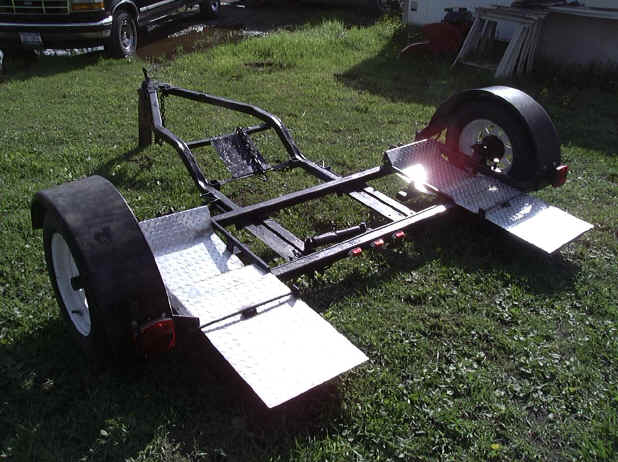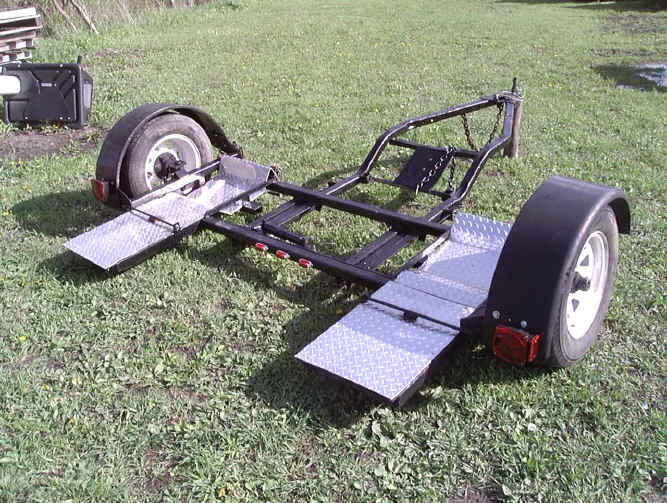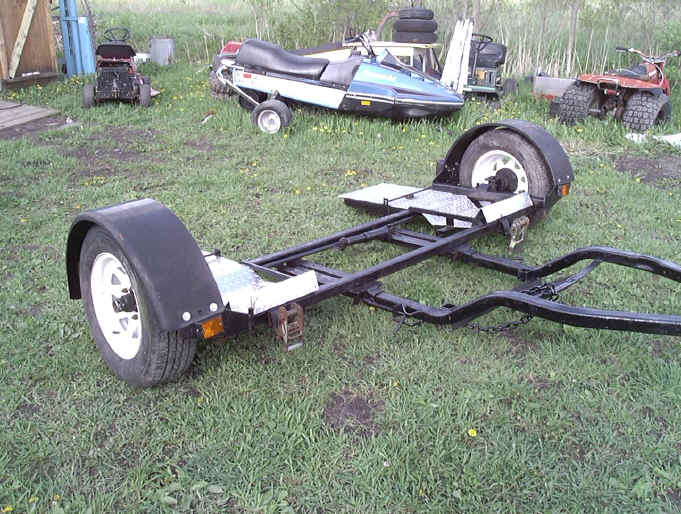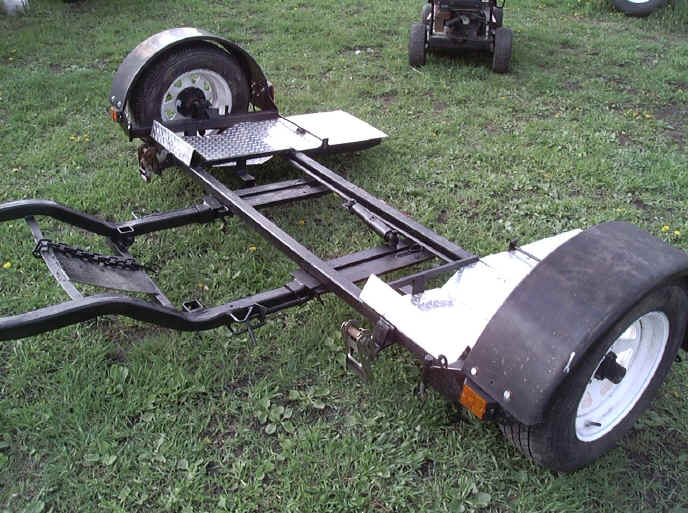 I am still considering inner fenders to protect the vehicle being towed on the dolly, but that will have to be at a later date..